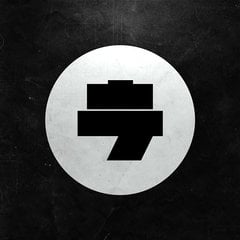 Antoine Collignon
Freelance Concept Artist / VFX Designer
Liege, Belgium
About
I'm a Belgian concept artist working on video games and films projects since late 2015. I've been involved in a wide range of pre and post-productions project with a variety of work such as environement design, character design, promo art and storytelling visuals.
Some of my recent work include :
- Beyond Skylines 3 (NetFlix)
- Ring of Fire (National Geographic)
- Harbinger (Sony Pictures)
- One Strange Rock (National Geographic)
- The Divison 2 (Ubisoft)
- After Life (NetEase),
and many more!
Don't hestiate to contact me for rates and avaibility.
Clients :
2019 - Tenscent Games
2019 - Insomniac Games
2019 - National Geographic
2019 - NetFlix
2019 - Huawei
2019 - NetEase Studio
2019 - Pix and Real Studio
2018 - NetEase Studio
2018 - IllFonic
2018 - Ubisoft Massive
2018 - National Geographic
2017 - Axis VFX
2017 - Sony Pictures
2017 - Shangai Planetarium
2017 - Carry & Jones Filmmakers
2017 - Valiant
2017 - Wargaming
2016 - Axis Animation
2016 - Universal Studio Holywood
2016 - Take-Two Interactive
2015 - Maximum Games
2015 - Warner Bros
2015 - Loot Crate
2014 - FrenchToast
2013 - BassEvents
Skills
Concept Art
Keyframe
Movies
Pre-production
Character Design
Marketing Illustration
Software proficiency
Photoshop

ZBrush

Houdini

V-Ray

Vue

Cinema 4D
Marvelous Designer

Octane Render

3ds Max

DAZ Studio

Modo
Substance Painter

Fusion 360
Productions
TV Production

One Strange Rock

Year

2018

Role

Concept Artist

Company

National Geographic

Video Game

World of Tanks

Year

2017

Role

Artist

Company

Wargaming.net

TV Production

Good Omens

Year

2018

Role

Concept Artist

Company

Axis VFX

Video Game

World of Warships

Year

2017

Role

Artist

Company

Wargaming.net

Video Game

Troll and I

Year

2017

Role

Artist

Company

Maximum Games

Commercial / Advertisement

The Incredible Hulk RollerCoaster

Year

2016

Role

Concept Designer (FX)

Company

Universal Studio Hollywood

Movie

Deadpool the movie

Year

2016

Role

Artist

Company

French Toast

Movie

The 33

Year

2016

Role

Artist

Company

Warner bros